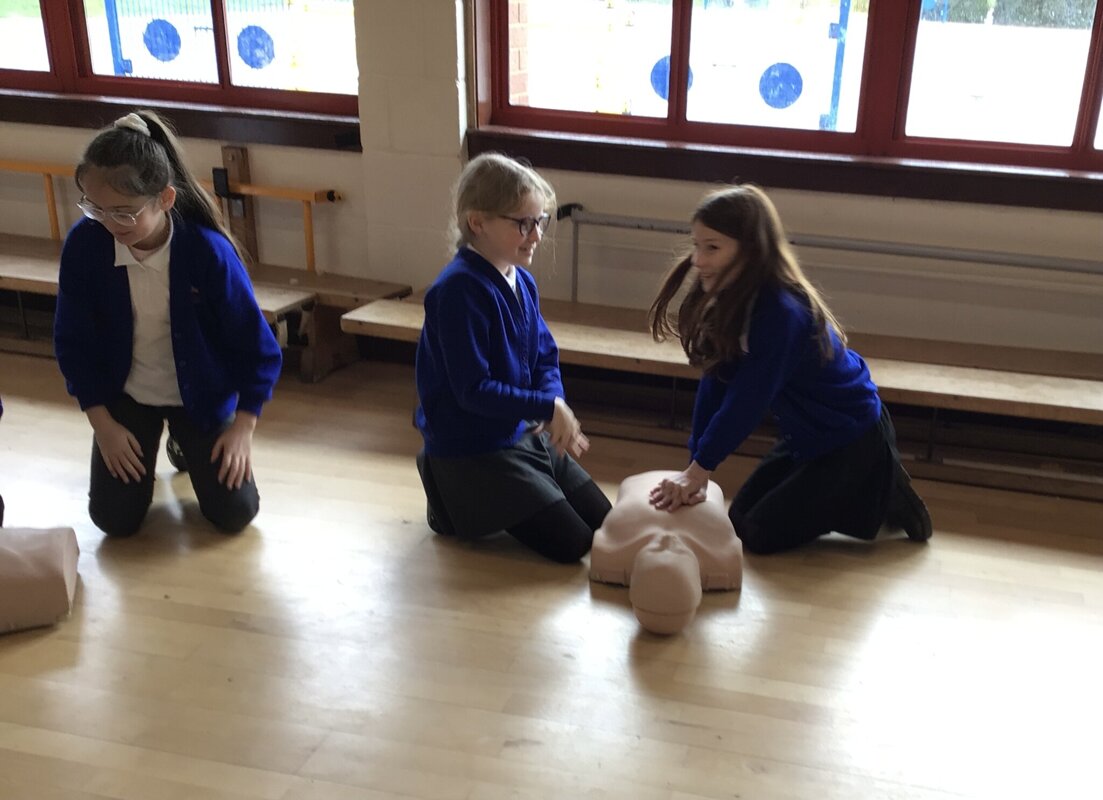 We had the pleasure of inviting Wiltshire Air Ambulance Service into our school 30th and 31st March!
The Aircrew came in to deliver an emergency first aid course to half of the school, pupils learned all about: making a 999 call; how to perform CPR; correct operation of an Automatic External Defibrillator (AED); assisting a person who is choking; bleeding control and wound management; management of head injuries and treatment of burns.
Wiltshire Air Ambulance Service is a lifesaving charity providing an emergency service to the people of Wiltshire and surrounding areas. We would like to say a massive thank you to them for taking the time out of their day to help the children of Bowerhill learn important, potentially, life saving skills.
Wiltshire Air Ambulance is a charity that relies on donations from the public in order to operate. Any donation, big or small, is massively appreciated and enables them to continue the wonderful work they do day in and day out.
The Aircrew will be continuing their first aid course with the other half of the school on the 18th and 19th May!