When children join our school, they are allocated a place in one of four houses, named after inspirational people who have achieved various successes and all shown great aspiration.
Houses were nominated by children and are:
Attenborough (Green)
Donaldson (Yellow)
Moore (Blue)
Rashford (Red)
Children collect house points, for demonstrating our school values and achieving a variety of successes. Each house is led by a house captain and a vice captain who are chosen by their teammates.
Please note that children require a PE shirt in their house colour, which means teams are ready made for games lessons. If you are not sure which house your child is in, your child's teacher will be able to tell you.
House System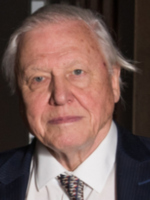 David Attenborough
David Attenborough is an English broadcaster, natural historian, and author. He is best known for writing and presenting the natural history documentary series about animal and plant life on planet Earth. He has been working in television for many years and is the only person to have won BAFTAs in all of the categories black and white, colour, 3D, and 4K resolutions.
While Attenborough's earlier work focused more on the wonders of the natural world, his later work has been more vocal in support of environmental causes. He has advocated for many causes including climate change and preservation of our countryside.
Colour: Green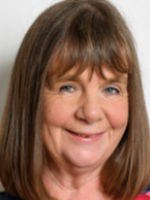 Julia Donaldson
Julia Donaldson is a well known children's author. She is the 2011–2013 Children's Laureate. She is best known for her popular rhyming stories for children, especially those illustrated by Axel Scheffler, which include The Gruffalo, Room on the Broom, and Stick Man. She originally wrote songs for children's television but has concentrated on writing books since the words of one of her songs, "A Squash and a Squeeze", were made into a children's book in 1993. She has had 184 books published!
Colour: Yellow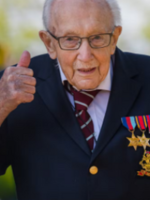 Sir Tom Moore
Captain Sir Thomas Moore, more popularly known as Captain Tom, was a British Army officer and fundraiser who made international headlines in 2020 when he raised money for the NHS in the run-up to his 100th birthday during the COVID-19 pandemic. He ended up raising over £32 million pounds single handedly! He served in India and the Burma campaign during the Second World War, and later became an instructor in armoured warfare. After the war, he worked as managing director of a concrete company and was an avid motorcycle racer
Colour: Blue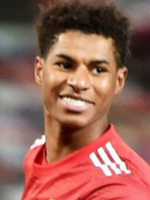 Marcus Rashford
Marcus Rashford is a professional footballer who plays for Manchester United and England. In March 2020, during the UK lockdown, Rashford teamed up with the poverty and food waste charity FareShare to deliver meals to those in the Greater Manchester area who were no longer receiving their free school meals, as well as to children who attended community centres and school breakfast clubs.
Rashford decided to fully support FareShare and set an initial target of supporting 400,000 children in the region. The initiative quickly raised over £20 million to provide food for children nationwide who would be receiving free school meals if they were at school. The charity managed to provide millions of meals across the country during the campaign.
Colour: Red