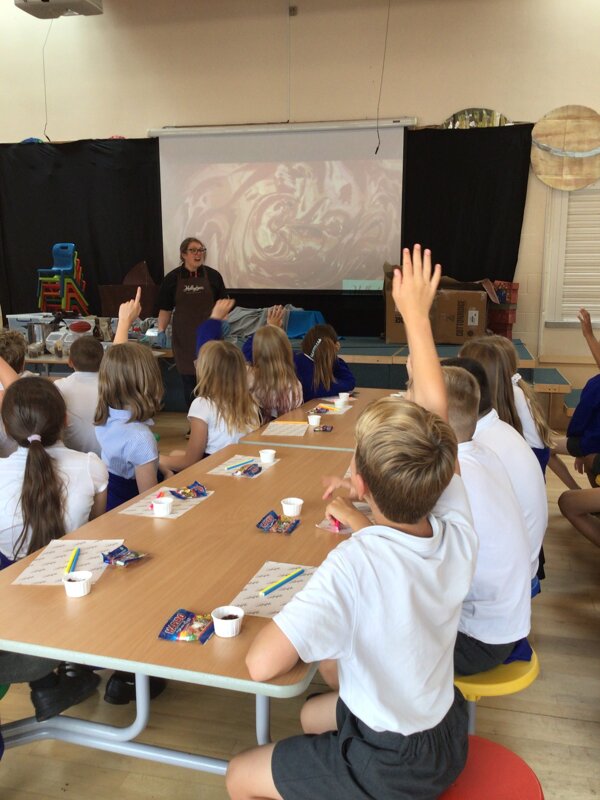 We were absolutely delighted to welcome Holly from Hollychocs to work with our Year 5 children as part of their "Full of Beans" unit.
The children learned about where chocolate comes from, how it is made and a brief bit about its history.
They sampled different types of chocolate, a raw cocoa bean and even tried a Mayan hot chocolate (It's very different to hot chocolate today!)
The children then used their creativity to create their own chocolatey creations.